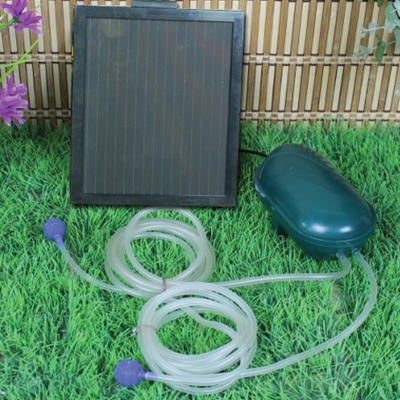 SolarAir 200+ Battery
Find a stockist
Solar Air Pump - works in shade or night!Battery back up with twin airstone.
Description
This is the most sophisticated solar air pump in the PondXpert solar range as it has the benefit of battery back-up.
When instant oxygen is not required simply switch the unit to back-up and it will charge up the rechargeable batteries (supplied) inside the unit.
This stored energy can then be used to supply oxygen to your pond when desired.
NEW Mains Adaptor available for this item.
Features
Operates in direct sunlight or shade if charged.

4 x rechargeable batteries

Solar panel with ground spike.

2m airline and twin air stones.

Max output 200lph.

Mains Adaptor available - pump can be boosted with electricity from mains during cloudy weather (adaptor indoor use only).
Downloads