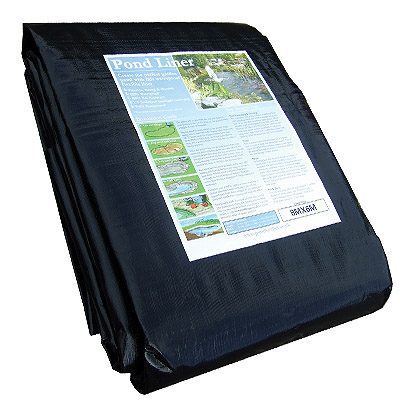 About our Pond Liners
Flexiliner is our best selling pond liner. Manufactured out of LDPE sandwiched between two coatings of UV resistant laminate. The Unique selling point of this item is that it is tearproof - if the liner gets punctured the hole will not 'run'.
The Pond Liner Specialists
We have the complete range of pond liners to suit all budgets. From Rubber liners to LDPE and PVC, all our liners are guaranteed to last and come complete with our 'no quibble guarantee'. Our liners are pre-cut making it easy to find the right size and with PondXpert being the biggest pond liner stockist in the UK our stocks are high so your delivery is quick. As well as the liners themselves we stock everything else you need to complete the project. From liner underlay (two grades) to joining tape and punture repair kits we stock the lot.
Reassurance - Buy from the Best!
Installing a pond should be an exciting and painless experience. We understand customer concerns when committing to their landscape projects. The modern competitive prices but does not want to skimp on quality (especially when thousands of litres of water are involved). We currently have over 100,000 liners in active use across the UK and the rest of the world. Our liners are built to last and should installation issues ever occur we are here to back you up.