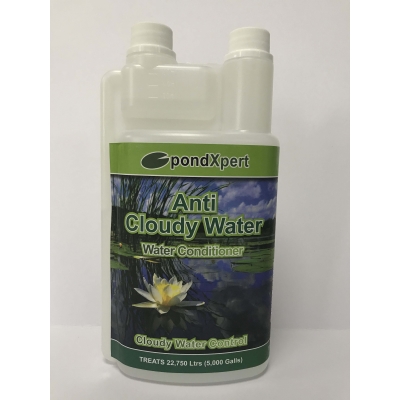 PondXpert Anti-Cloudy Water 1000ml
Find a stockist
Description
All ponds will, at some time, suffer with algae growths which causes the pond to appear murky or cloudy.
PondXpert Anti Cloudy Water treatment enables you to quickly create clear water without affecting the ponds biological balance.
Why use Anti Cloudy Water?
Murky water can spoil the appearance of any pond, destroying the biological balance, damaging plants and even killing fish. This treatment will safely tackle the cloudiness to provide clear water enjoyment.
Features