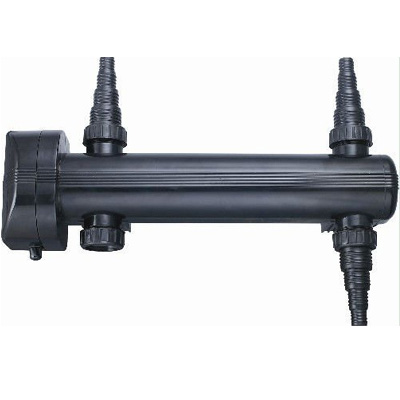 Greenstop 40000 UVC - 55 Watt
Find a stockist
Powerful 55 watt UVC - stops water going green
Description
GreenStop UVC units from PondXpert offer unbeatable value for money.
This 55 watt version is the most powerful in the range and is perfect for big ponds up to 40,000 litres
Perfect for smaller ponds too (the smaller the pond the clearer the water will be).
Features
Extra long power cable (8.5m).
Downloads
GreenStop UVC Instructions
Max Pond Size - 40000 litres
Max Flow - 20000 lph
UV Wattage - 55 w
Inlet Size - 20-40 mm