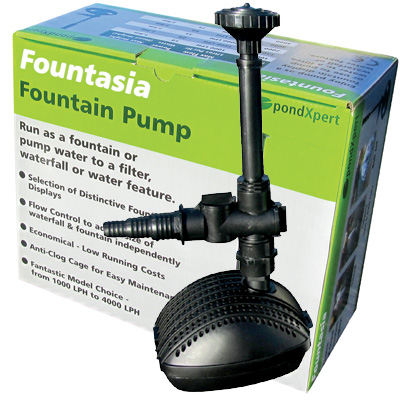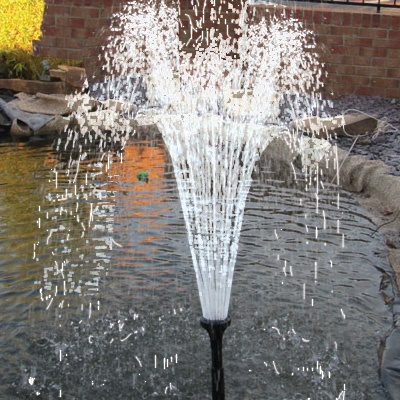 Fountasia 3000 Pond Pump
Find a stockist
Quality Fountain Pond Pump
Description
The new Fountasia 3000 pond pump from PondXpert has everything you might need in a fountain pump.
It has a lot of power and the extra oomph can be used to creat 3 spectacular fountain displays - bell, tiered and geyser jet.
Pond hose up to 25mm in diameter can simply be plugged into the pump by utilising the universal hosetail (supplied).
Downloads