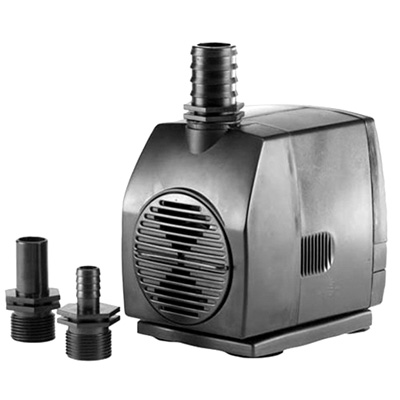 FeatureFlow 3000 Feature Pump - 10m Cable
Find a stockist
FeatureFlow 3000 Feature Pump - 10m Cable
Description
The FeatureFlow from PondXpert is an excellent feature pump that can produce a maximum flow of 3000 litres per hour.
It comes complete with an integral flow adjuster so you can turn your flow of water up or down until it is just right.
The pump comes complete with a 5m long power cable.
Features
70 watts power output.

Maximum Flow Rate: 3000lph.

Maximum Head Height: 3.5m.

Flow adjuster.

10 metre power cable.

12 months guarantee.

Dimensions: 126x95x124 mm.

Multi-hosetail 12/20/25mm
Downloads
FeatureFlow Instructions