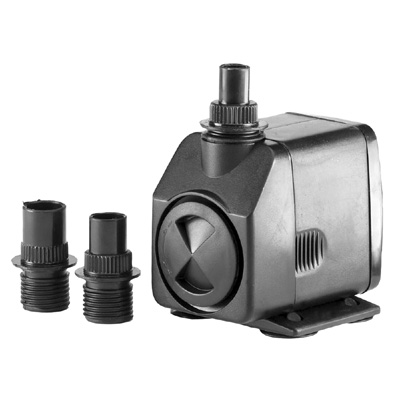 FeatureFlow 1500 Feature Pump - 10m Cable
Find a stockist
FeatureFlow 1500 Feature Pump - 10m Cable
Description
The FeatureFlow 1500 from PondXpert is a new pond pump capable of producing a flow rate of 1500 litres of water per hour.
This pump is ideal for connecting to pond ornaments or water features to produce a reliable flow of water.
The pump can push water to a height of 2.5m but it's flow rate will diminish the higher the water exits due to the effects of gravity.
Features
12 months guarantee.

10 metre power cord length.

Flow control dial - user can adjust the flow of water.

Dimensions: 95x69x90mm
Downloads
FeatureFlow Instructions