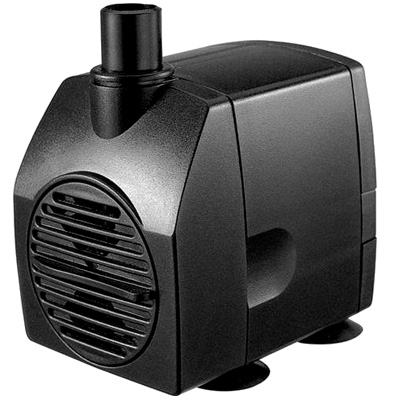 FeatureFlow 1200 Feature Pump - 10m Cable
Find a stockist
FeatureFlow 1200 Feature Pump
Description
The NEW FeatureFlow from PondXpert is an exciting pond pump that is perfect in powering water features or pond spitters
It is avaialble at a suprisingly low price yet still has all of the features you would expect from a pricier feature pump including flow control and an ample power cable length (5m).
Features
Economical 20w power output.

Flow control allows water flow to be turned up or down giving you full control.

12 month guarantee.

Maximum Flow Rate 1200 litres per hour.

Dimensions: 70x100x90mm.

Twin hosetails supplied allowing connection of 12mm or 20mm hose.
Downloads
FeatureFlow Instructions