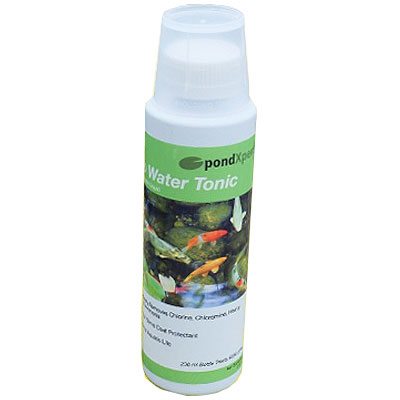 Tap Water Tonic 236ml
Find a stockist
High quality chlorine remover.Treats chlorine removal 6056 Litres.
Description
Whenever a new pond is installed or when water changes occur, many pondkeepers will be tempted to use water straight from the tap.
Unfortunately, tap water contains added chemicals that are harmful to fish and wildlife.
This treatment is the most comprehensive water conditioner we could find.
It removes ammonia, chlorine, chloramines and nitrite.
Features
Adds electrolytes.

Reduces stress.

Adds slime coat.

Non toxic to humans,pets, aquatic life and pond filter.

Removes ammonia
More Details