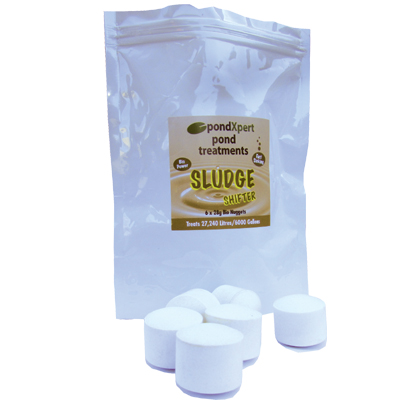 Sludge Shifter Sixpack
Find a stockist
Releases millions of healthy bacteria - reduces sludge, murky waters and odour.
Description
Simply toss one of these tablets into your pond once a week to see a real difference to the sludge!
One tablet treats 4500L.
Features
Ideal to use when water is above 10 degrees centigrade (usually early spring onwards).

For best results double the treatment required on first application.