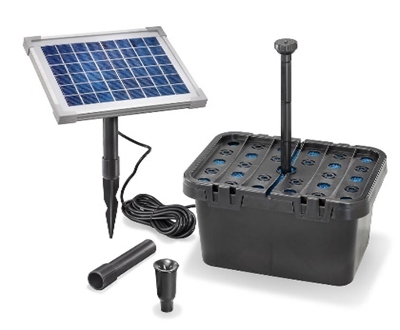 Pondxpert Ecofilter 2000 Solar Filter & 470lph Pump (Direct)
Find a stockist
Submersible Pond Filter with included pump
Description
Allows you to provide filtration for a pond without the need for main electricity.
Whilst there is no UVC unit, the filter comes wtih plenty of foam and Bio media to provide a good level of Mechanical and Biological filtration.
This set comes included with a 470lph direct solar pump in the kit.
Working a very similar way to an All-in-One pond filter, the pump fits inside the box and the whole box is submerged.
NB: Not designed to keep Koi or heavy fish stock ponds clean