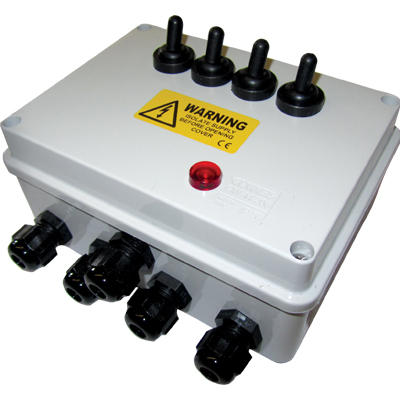 Junction Box 4 way
Find a stockist
Control your pond equipment pond side.
Description
An outdoor junction box is a 'must have' for any pondkeeper.
It allows your pond products to be switched off/on at the pond rather than at your mains.
It is also much safer to have one power cable running to your pond and then distributing it via a 'box' than having multiple power cables.
Features
Enclosure dimensions: 150x110x70mm

Supply voltage: 220 to 240v AC 50-60 Hz

VA per outlet: 1.5 amps 360 watts

VA total: 4.5 amps 1080 watts

Fuse type and rating: T5 Amp Anti-Surge 20x5mm

Environment: temp. range -10 to +50 Deg. C

Sealed to IP44