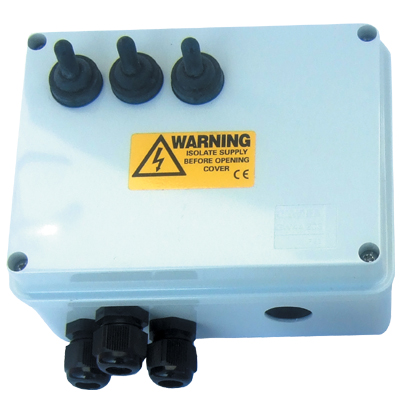 Junction Box 3 way Armoured
Find a stockist
Weatherproof switch box for connecting up to 3 outdoor electrical devices.ARMOURED CABLE INLET
Description
Bring power pondside at a low price.
This switchbox takes armoured electrical cable in through its inlet.
This power can then be shared by up to three different electrical devices (eg, pump, UV and lighting).
Features
Hole to accept an armoured cable gland.

Supply Voltage: 220-240v AC 50-60Hz

VA per outlet: 1.5 amps 360 watts

VA total: not to exceed 5 amps 1200 watts

Fitted with one T5 internal fuse.