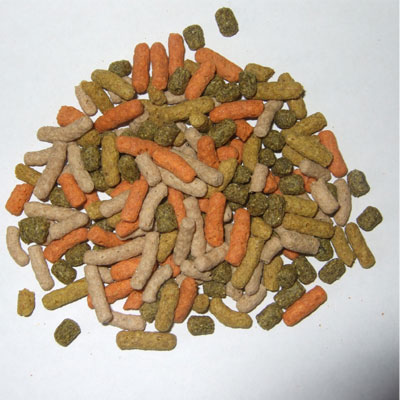 Fish Food Blend 10kg Bag
Find a stockist
Bestselling Mixed Pellets & Sticks Floating Pond Food.
Description
Great value mixed bag of food pellets and sticks of different colour and sizes.
It contains 30% protein, vitamins and spiralina to promote strong growth and healthy colourful fish.
Suitable for all fish types.
Features
Contains spiralina - rich in supplements.

Nutritional analysis: Protein 30%, Oil 5%, Fibre 2%, Ash 7.5%

Ingredients: Wheat, soya, maize, fishmeal, meat meal, alfalfa, poultry fat, minerals & vitamins, spiralina, EC permitted colourants.