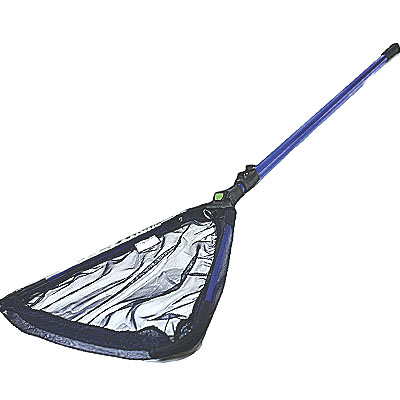 Collapsible Skimmer Net
Find a stockist
Perfect for Scooping Debris from Your Pond
Description
This skimmer net is an essential piece of kit for all pondkeepers.
Keep it handy pondside and it can be used to fish out any pieces of rubbish, leaves or debris that enters the pond.
It's mighty 2.2m telescopic reach provides you with a great amount of coverage.
Features
Collapsible for easy storage.

Robust metal construction.

Telescopic reach.

Dimensions:

- Length of pole when folded: 98cm.

- Length of net part: 35cm.

- Length of pole when extended: 184cm.

- Complete length when extended: 220cm.